Buy My Notebook
I'm not selling my body or soul. I'm just selling how I perceive the world.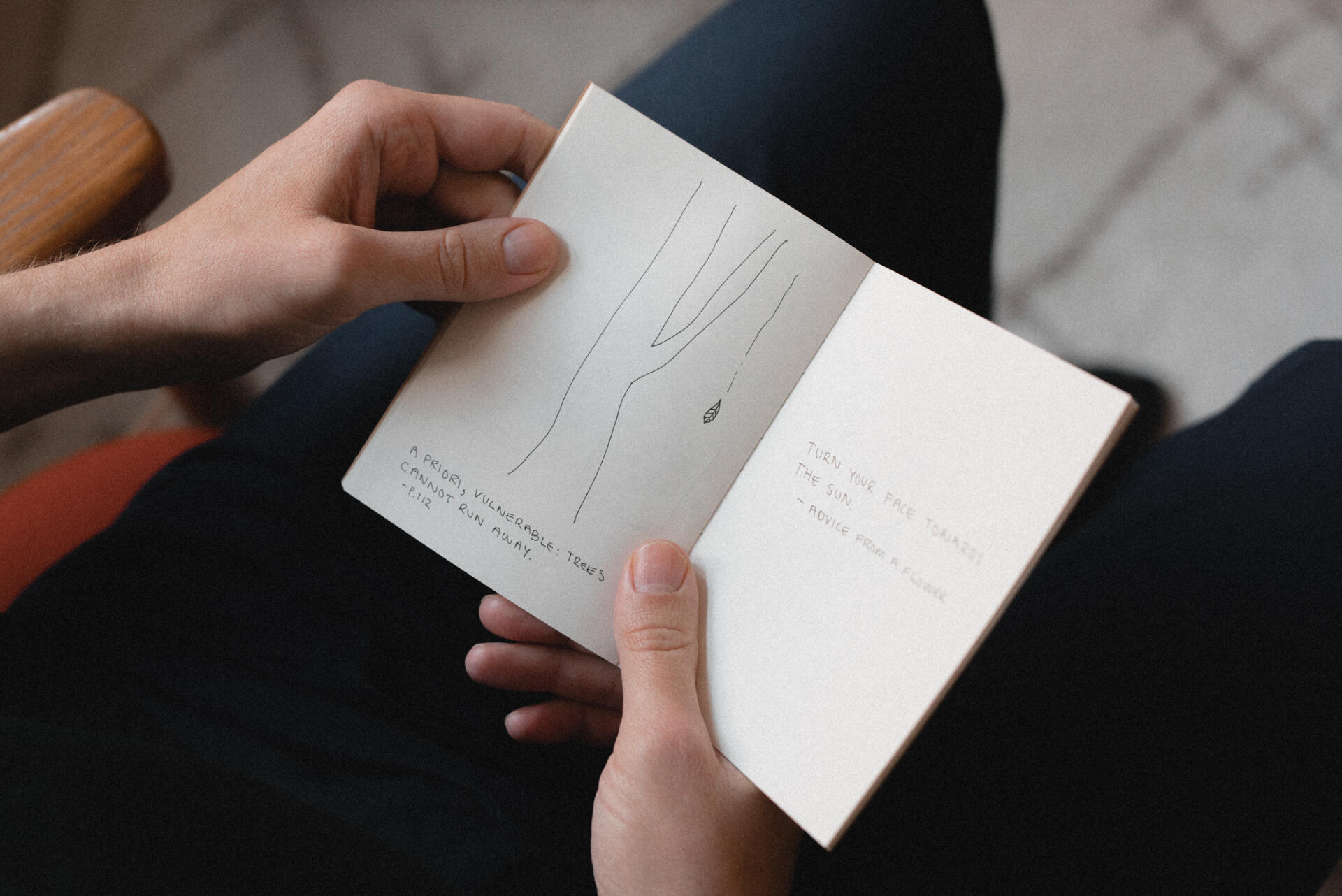 Notebook One
60 pages with my handwritten notes from 2019-2020. The notebook contains a mix of words and drawings, dreams and fears, lines and mistakes.

The physical version was sold within seven minutes, but you can still buy the digital version.